India's growing construction market calls for newer and more efficient building techniques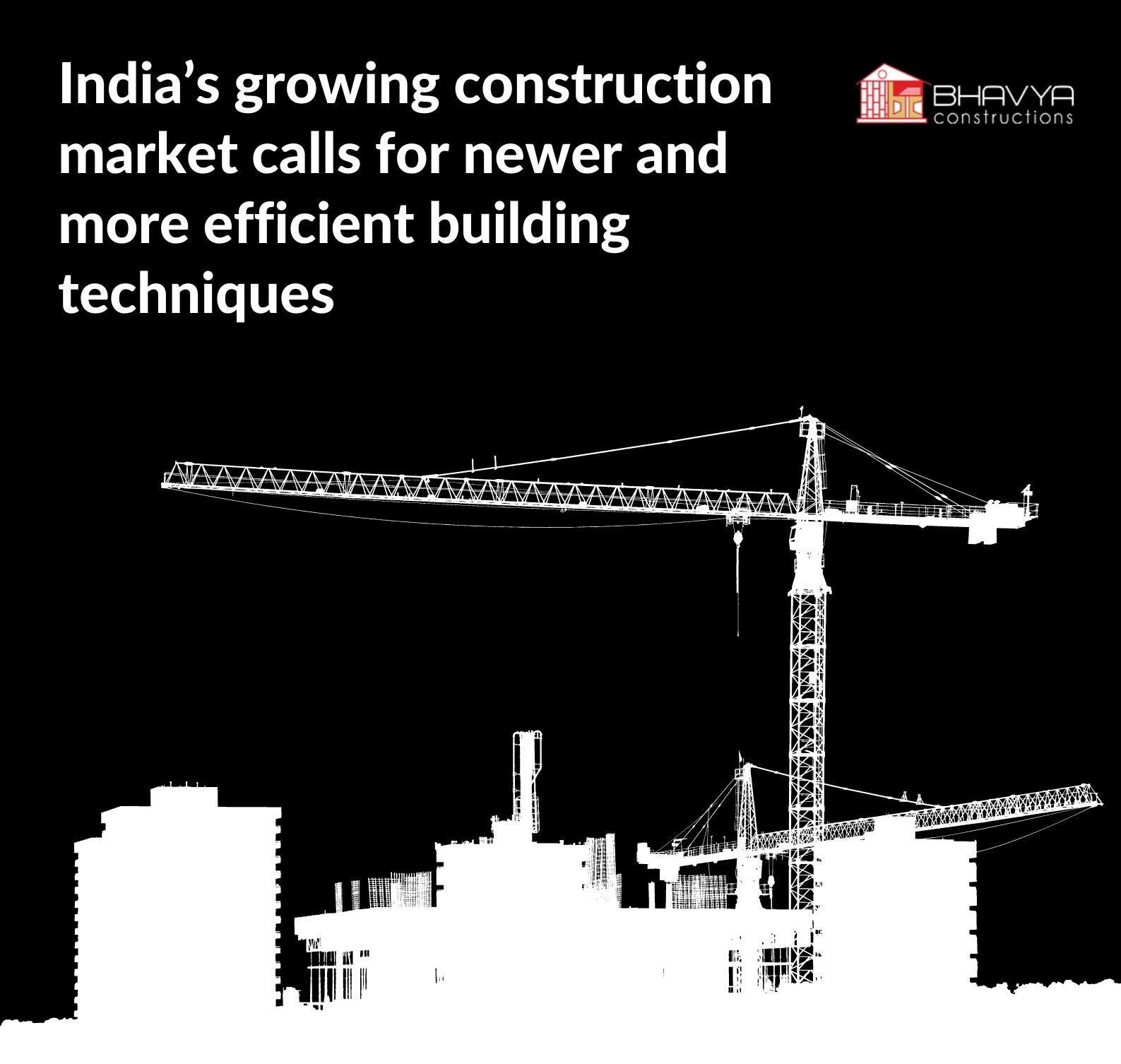 As India is continuing to witness a real estate boom, the construction sector is growing at an accelerated rate of 7-8% annually, making it one of the fastest growing construction markets in the world. The rising demand for both residential and commercial developments, along with new government regulations that work in favour of buyers, has put increasing pressure on builders to deliver world class construction at a faster pace. In order to satisfy the rising demand, developers are adopting new materials, techniques and innovative technologies to escalate productivity and efficiency in order to complete projects in faster turnaround times.
Some of the modern construction methods and practices that are gaining acceptability amongst prominent builders in the country include:
Prefabricated / Offsite Construction
This is the practice of assembling a variety of components of a structure at a manufacturing site and transporting them to the jobsite to be assembled and permanently installed. Advantages of plant based construction methods include faster construction cycle times, higher quality output, reduced waste and increased safety of workers.
This method is actively being used by the Indian government as part of its affordable housing plan, for example, over 3000 multi-storey flats being built at Agartala, Lucknow and Rajkot have their assembly plants in Indore, Bhopal, Bhilai and Pune. Similarly, for another 1,024 flats under construction in Indore, the work is being carried out offsite in factories in Nagpur, Pune, Hyderabad and Bhilai.
Pre-cast Concrete System Technology
This durable and versatile technology from the US and Finland is being adopted increasingly by Indian construction majors as well as the government. The technology enables precast concrete elements such as roof slabs, beams, columns, wall panels, partition walls, facades and staircases to be produced under strict quality control measures in state of the art factories by highly trained personnel. These elements are then erected on the construction site with the help of the cranes and joined together as per the design specifications.
This construction system offers multiple benefits; it is highly cost effective, much faster – 1/3rd less delivery time than traditional methods – and less labour intensive.
Building Information Modelling or BIM
An example of how technology is transforming India's construction sector is the increasing use of Building Information Modelling (BIM). BIM is a process for creating and managing information on a construction project across the entire project lifecycle from the initial design all the way through to construction, maintenance and de-commissioning. As part of this process, digital representations of every aspect of the built asset are developed. These typically include detailed 3D models as well as associated data such as product, execution and handover information which is assembled collaboratively and updated throughout the project. The major benefit of using BIM is the fact that it facilitates real time collaboration, allowing teams, plans, and data to flow and connect during all phases of a project resulting in better overall coordination and outcomes.