How India's "Lion City" satisfies a healthy investment appetite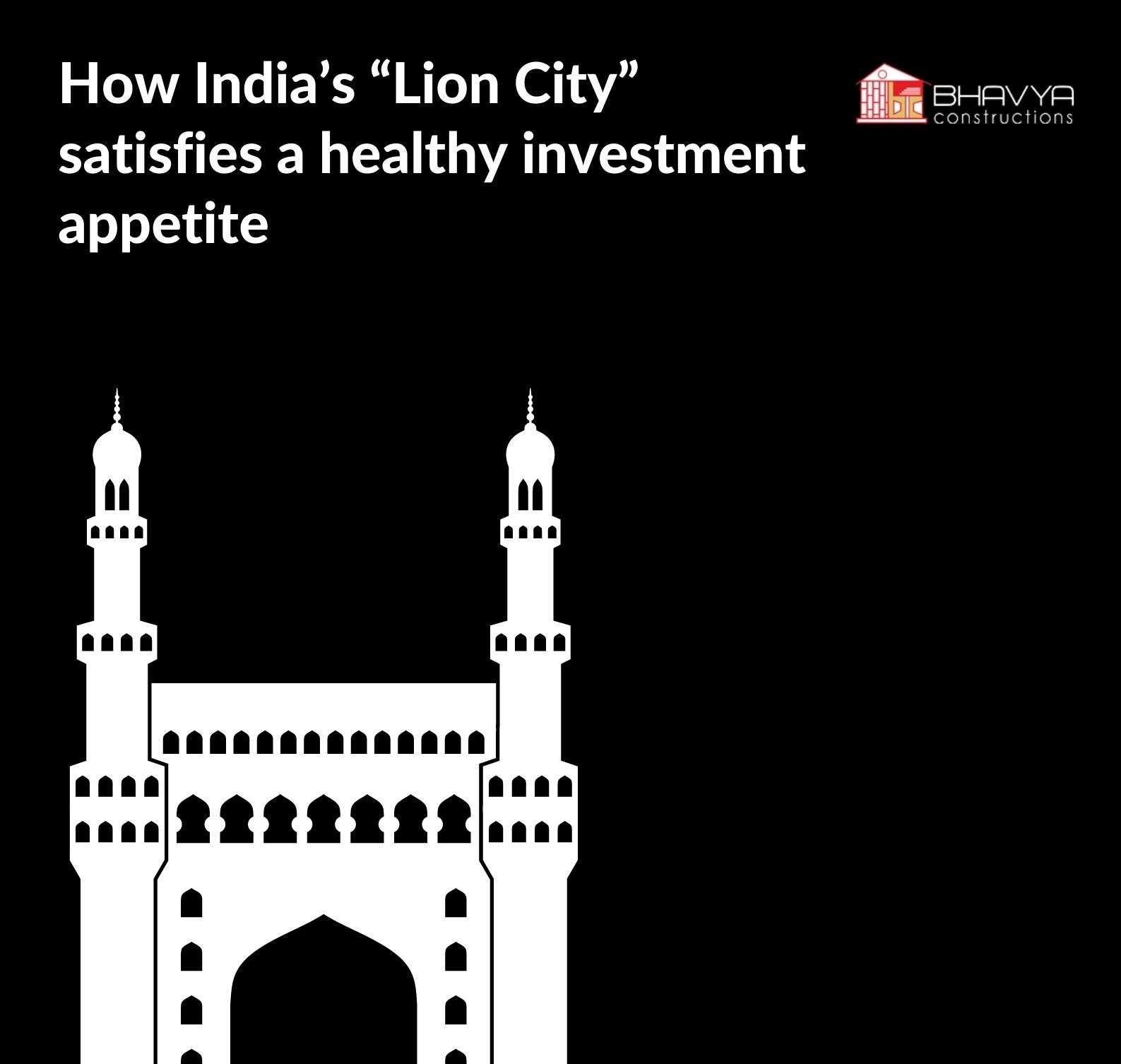 Despite imminent fears of a post Coronavirus "slow down", India's property market, both residential and commercial, continues to flourish. Positive factors, such as the lowest interest rates experienced in the last decade and other incentives such as a reduction in stamp duty, have motivated homebuyers to purchase their dream homes. Long periods stuck indoors and a sharp decline in social activities as a result of Covid restrictions, have altered buying preferences in favour of larger spaces, green surroundings and modern amenities, placing purchase power firmly in the hands of potential buyers. The commercial sector is equally experiencing heighted investment interest, as the increased dependence on technology has led to the emergence of a growing number of IT and start-up companies with massive demand for office space.
Amidst this favourable outlook, India's 'Lion City', roars "opportunity" to potential buyers with a healthy investment appetite. Our 'King of India's Jungle', Hyderabad, is one of the fastest growing cities in the country and topmost real estate markets in Asia Pacific. It is also considered to be amongst the best cities to live in terms of quality of life and affordability. In addition, it has become a hub for pharmaceutical and life science with many leading companies such as Hetero, Aurobindo Pharma, Divi's Lab and Dr Reddy's having recently purchased acres of land in the city.
So, whether you are a local or NRI looking to invest in property, here are a few reasons why Hyderabad is a good option to consider.
1. A Great Place to Live In
Many people see Hyderabad as one of the best cities in India to live in; it is packed with opportunities, has a vibrant and diverse economy as well as a dynamic and multicultural population. Living standards are high, with the infrastructure, facilities and comforts matching international standards. This is evident in the fact that the city has bagged top position in Mercer's Quality of Living Survey-2019, for the fifth time round.
2. A Well-Developed and Well Connected City
Hyderabad's infrastructure is improving every day as the Telangana government is firmly committed to making it a global city through development projects which include building roads, bridges, underpasses, civic amenities, housing etc. One such programme is the Strategic Road Development Plan (SRDP) which is scheduled to complete 15 major structures in 2022 at an estimated expenditure of Rs1550 crores. These initiatives, along with the revamping of the Outer Ring Road and the metro rail project, are aimed at enhancing connectivity and decreasing traffic congestion thereby making travel and commuting more convenient for the city's residents.
3. Affordable
It goes without saying that it is much more affordable to buy property in Hyderabad than in other Indian cities. Moreover, buyers get more bang for their buck as the cheaper price of land enables developers to build more spacious and luxurious homes and offices. In addition, the cost of living is lower as compared to other metropolitan cities like Mumbai, Delhi, and Bangalore, allowing people to lead a more comfortable life and enjoy better facilities & amenities at the same cost.